What's driving Miami Real Estate demand?
• More U.S. individuals and companies moving
from high-tax, high-density areas to S. Fla.
• Surging demand from global buyers
• Demographic shifts (Millennials largest
homebuyer cohort & need shelter)
• Expansion of remote work
• Homebuyers have strong jobs, positive cash
flow and high equity
• Appeal of property as an inflation & stock market hedge
Texas: #1 State Looking for Miami Homes
Texas registered the most domestic Miami real estate web searches in May 2022. Texas ranked as the No. 4 out-of-state buyer in the South Florida area in 2021.
Top-10 U.S. States Searching Miami Real Estate in May 2022
1. Texas
Washington
California
Georgia
North Carolina
New York
Virginia
Illinois
Michigan
Ohio
Top-10 U.S. Metros Searching Miami Real Estate in May 2022
1.Dallas-Ft. Worth, TX
Los Angeles, CA
Spokane, WA
Atlanta, GA
New York, NY
San Antonio, TX
Washington, D.C.
Chicago, IL
Houston, TX
San Francisco-Oakland-San Jose, CA
Top-10 countries Searching Miami Real Estate in May 2022:
Country                                 Share of International Searches
Colombia                        12.34%
Argentina                         7.20%
Venezuela                        6.29%
Brazil                                5.28%
Spain                               4.86%
United Kingdom            4.51%
Philippines                     4.35%
Mexico                           4.08%
Canada                          3.99%
India                               3.81%
All Other Countries            43.29%

"Changes in government abroad, such as this month's presidential election in Colombia, have often led to more investment in Miami, the capital of Latin America, as global buyers move to put their money in a secure place where it will appreciate," MIAMI Chairman of the Board Fernando Arencibia Jr. said. "Miami real estate has experienced more than 10 consecutive years of price appreciation."
Top-10 International Cities and regions Searching Miami Real Estate in May 2022
Bogotá, Colombia
Buenos Aires Province
Antioquia, Colombia
Buenos Aires Province
State of Sao Paulo, Brazil
Ontario, Canada
Mexico City
Quebec, Canada
Atlantico, Colombia
Valle del Cauca, Colombia
Despite the price increase, Miami remains a bargain compared to other global cities.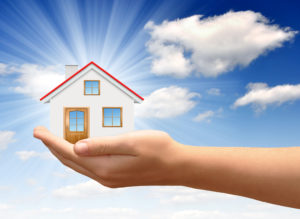 *According to a report by The Miami Association Of Realtors@ & The National Association Of Realtors@